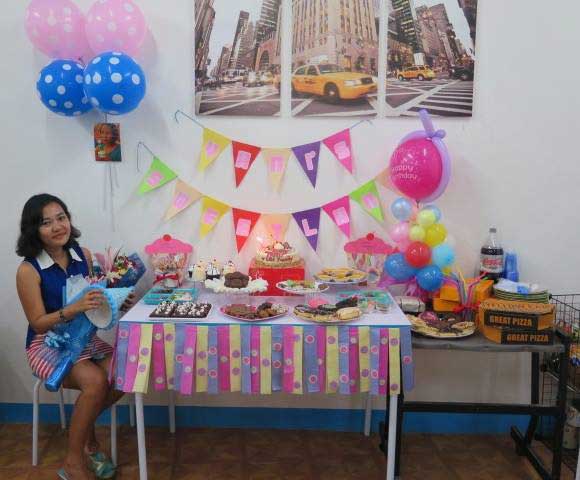 Yani's Sweetland: LogicBase' Sweet Surprise for Ms. Yani's Birthday
Ms. Yani Briones is one of the cool guys who extended their skills to innovate and create a productive team with awesome and skilled members with one goal, to establish Logicbase Interactive. That being said, she is one of the reason why we, LBI Family, are here. And on her birthday, we didn't miss our chance to extend our gratitude to her. Wanna know what we did? Read on!
Preparation Day
---
August 11. 2015 was the Preparation Day! LBI Family decided to prepare a theme that fit Ms. Yani's taste, SWEETS! "Yani's Sweetland" is what we called it.
Our typical lunch break became an unforgettable bonding when everyone was excited preparing for the present.
One part of our sweet present is the Cupcake Birthday Card. Everyone wrote their birthday messages for Ms. Yani on a cupcake designed birthday Card made by Jeffrey.
Another part of our birthday presents (the main present that is) is the Personalized Painting! Everyone shared their birthday message for Ms. Yani through painting. We came up with this idea as a birthday present since Ms. Yani is also an artist who really loves any medium of arts.
Though we are not an artist ourselves, we did our best which resulted into this painting!
The preparation doesn't end there!
After everyone's shift, Nikki, Jeffrey, Jovannie and Mj prepared the setting for the sweet surprise in the office. There, they prepared the balloons, and other decorations to make the surprise even sweeter.
The Sweet Day
---
August 12, 2015 was the Sweet Day! Everyone went to office at 6am to continue the preparation before Ms. Yani arrives.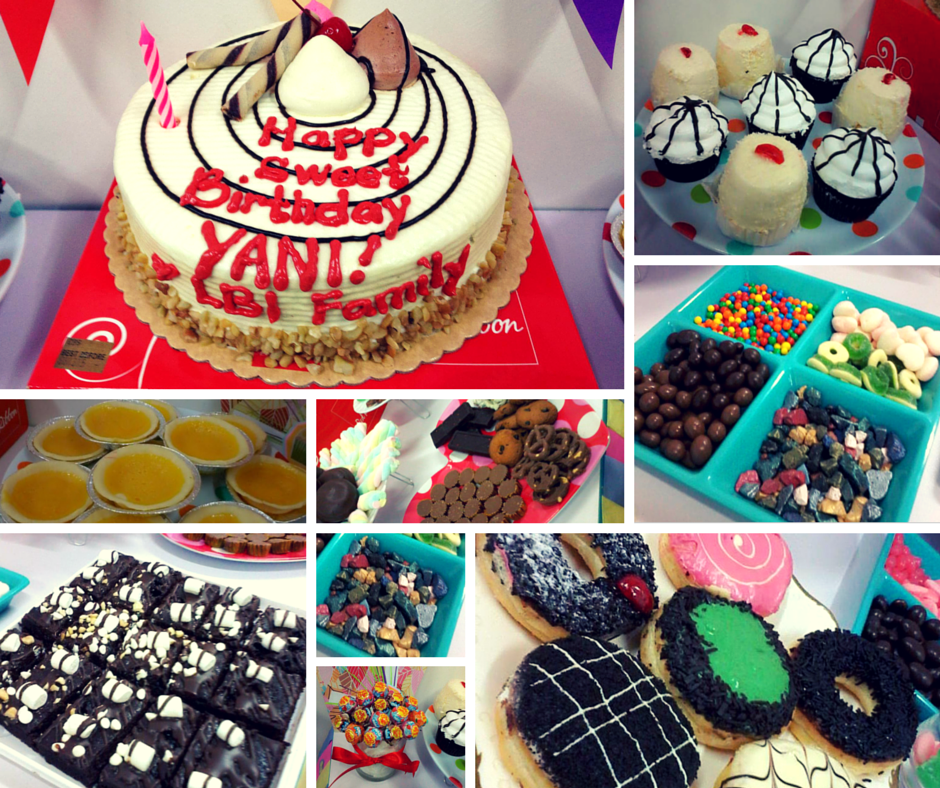 Everything was set that Ms. Yani is the only one lacking for the sweet party to get started. But it seemed that Ms. Yani was late. Everyone was like, "Where is she?", "Will she come?", "She might not come and our preparation goes to nothing", etc.
Ms Kc and Mr. Eugene also arrived to extend their greetings to Ms. Yani personally.
And the wait was over when she arrived at 9am! Ms. Yani almost cried when she saw the surprise. She then said these words that really touched everyone's hearts, "You don't know how much you made me feel special today."
After singing the birthday song, everyone then delivered their individual messages to Ms. Yani through the painting. Ms. Mj, Sir Coy, Ms. Kc, Mr. Eugene and Sir Bryan also gave their individual messages to Ms. Yani.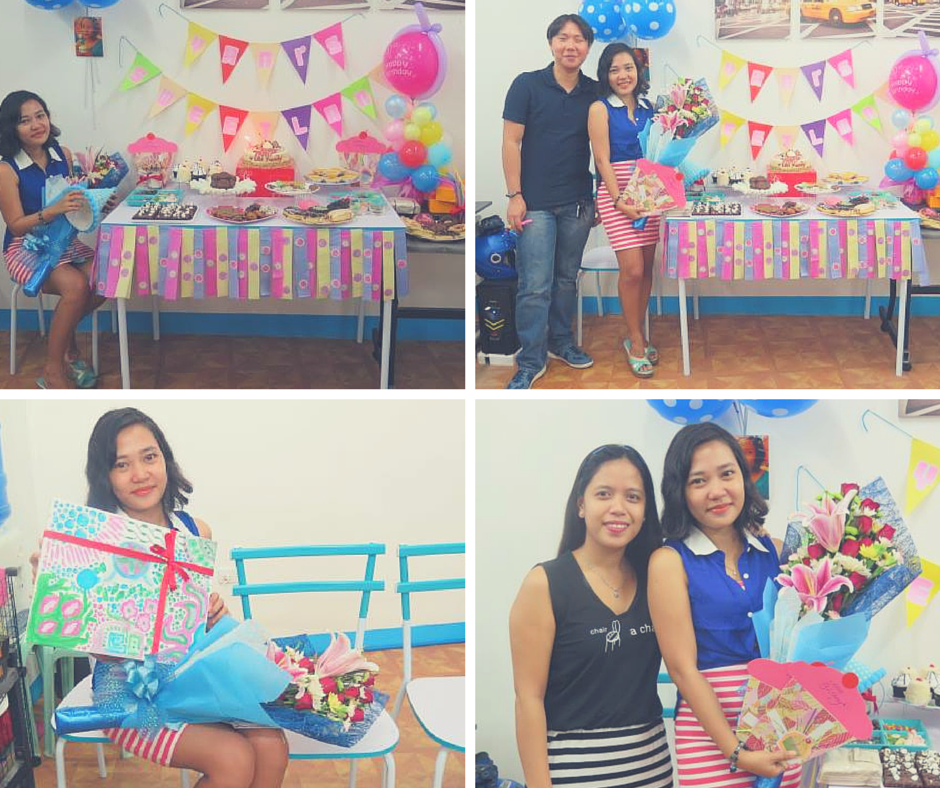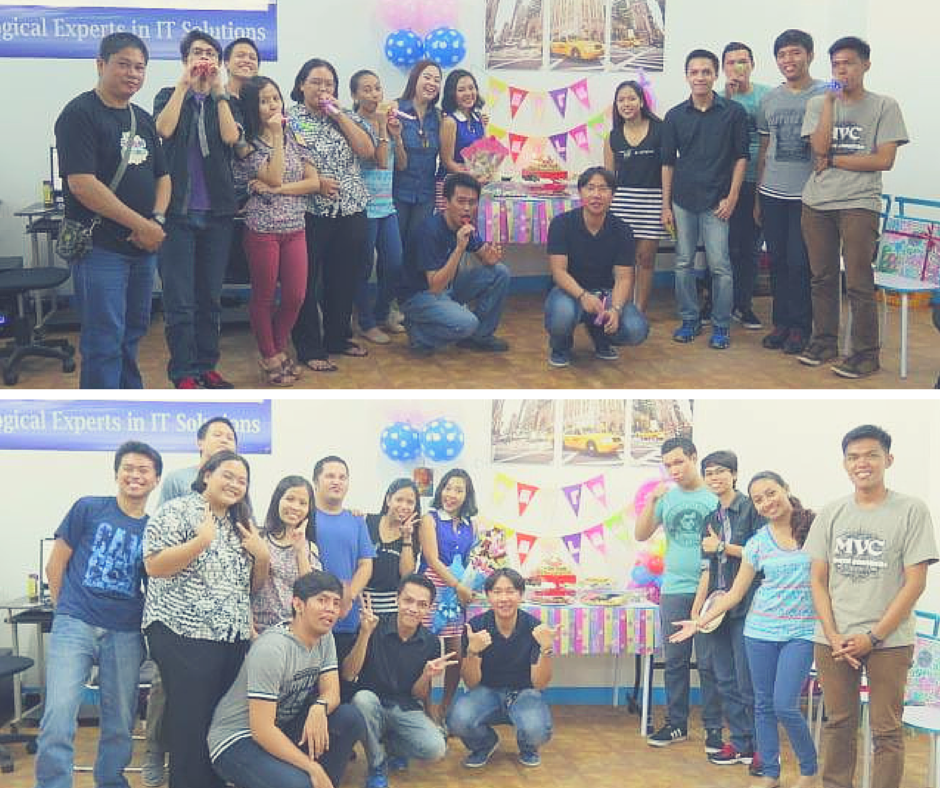 A surprise is one way of showing gratitude to someone that really mean a lot to us. A surprise can make someone feel special. But for us, seeing Ms. Yani happy on her special day made us more happy and special. Our efforts didn't go to waste because the surprise was a successful one! However, the gratitude doesn't end there. We are always happy and thankful to be a part of LogicBase Family because of the awesome bosses that we have!
"If all the bosses in the world were as cool as you, all of the employees in the world would be as happy as us." 😀