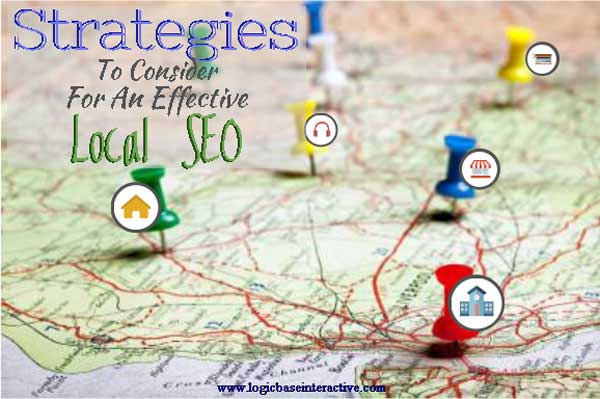 Strategies To Consider For An Effective Local SEO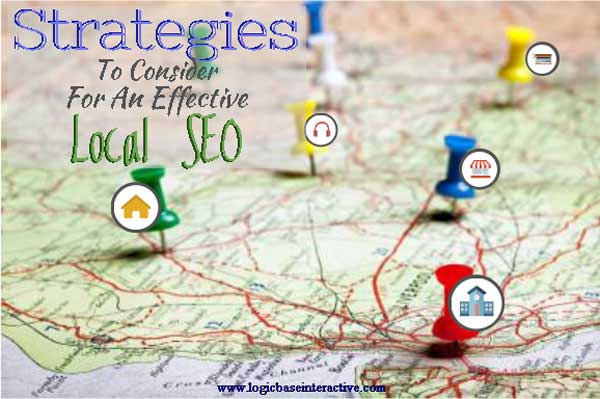 You might think that you just bumped to this article out of nowhere but wait, there must be something that you need why you are reading this article. I bet you are looking for an answer to your question "What is Local SEO" and look how lucky you are, it's what this is all about.
What is Local SEO?
Basically, Local SEO is the process of optimizing local results in search engines. Thus, small business owners or agencies must claim a local profile in Google and other platforms if possible, possess citations where your NAP (name, address, phone number) is loud online, and own lots of reviews preferably positive ones, for an effective Local SEO. Simply, effective Local SEO is needed for a small business' success.
What is an effective Local SEO?
An effective Local SEO is seeing your small business succeeding in your geographic area. That Google knows where your location is and what your business is really all about so you can gain relevant audiences. But a good question for this is "What strategies to consider for an effective Local SEO?"
What are the strategies to consider for an effective Local SEO?
Consider having Local Places Pages
Having local business pages to Bing, Yahoo and Google is your first step for an effective local SEO. This means you have to manage three dashboards and different listing for each of the major search engines. What you'll get to work on is filling out your business information, location, phone number, hours, etc. and for that, you are good to go.
Consider Proper Categorization and Optimization to your Page
Numerous amount of good quality photos, detailed hours of operation and a complete list of your business services are ways of optimizing your local page. So if you want your page be optimized, you must deal with them.
For those who are practicing local SEO, you must have noticed that some of the local search engines requires your page to be categorized into 2-5 categories for a more detailed view of what your business really offers. Like of the MOZ Local (the former GetListed.org), they say that search engines will not display businesses that are not categorized, or even be categorized for a different particular set of keywords. Who would ever like that? Better take time in categorizing your business in multiple times rather than come up in the results away from your target set of keywords.
Consider Accuracy in your Business Citations
In every information you'll be filling in, apply consistency. Make sure that you've entered and filled in the needed information about your business and include consistent Name, Address, and Phone data of your company in every listing. Don't be dismayed if you found out that your business is already listed somewhere by any other person but keep calm and don't panic. All you need to do is to claim this listing (often referred to as a citation). Now, the question is, how can you claim a citation?
Claiming a citation can be done by checking if there's another business that is similar with your business' name and location. Here are few things to consider:
Tools like Yext or Localeze can be of great help. Using them will help you find where your company's local listings are found online.
To avoid duplicate listings, consider using Google MapMaker to search for your business and phone number to monitor if there's a duplication happened.
Search for various names of your business. If you'll be able to find results, but you've created a listing already, that information is gathered from around the web so they could be incorrect.
Verify that you're the owner of your business via email, phone or with mail. Yext and Localeze services can also speed up this process, helping you create these citations or make them more uniform to have all of your local information accurate in the web.
Consider Online Reviews
According to BrightLocal, 88% of the consumers have read reviews to determine the quality of a local business and 72% of them say that positive reviews make them trust a local business more, based on their survey. Thus, Google looks at reviews as a major factor for ranking local businesses and importantly, reviews catch consumers. They are the best bait for consumers to want your business products or services.
Great that there are many different ways to increase your number of reviews. Reviews that are credible and true (definitely not fake) and that are gained in a natural way. So, one of those ways to generate reviews is by putting a button on your web page that enables your visitors to leave a review after purchasing something or from visiting a specific landing page. Or, talk with people that visit your actual store or company about leaving a review if they are satisfied with your products or services.
Consider Attaching High Quality Photos
It has been proven that when people are searching for local businesses, they expect to find photos. And this is one of the considerations to optimize your listing. Know that most local accounts, Google+ Local is included, allow you to upload 10 pictures at least. You should try uploading photos as much as that as your goal. And to make this more effective, an actual photo of your building, inside and out, and pictures of your products are of great help. Your logo really does work but it's best to have an actual picture of your company building as your main photo.
Consider Optimizing Your Website
Your actual website is a part of local search, and it's like showing what you've said about your site around the web. It's because local search is not just about your local listings and pages but your actual website too. Make it sure that you've included your contact information, preferably a phone number, somewhere on your website. It's also significant to include city or regional keywords wherever possible and write content that is specific to your local area. You can also try reaching out to organizations to establish connections for the more people you connect with (from local forums and organizations and the likes), the greater chance that they will visit your website and hopefully link back with you.
The strategies to consider mentioned above were already proven effective. And you don't want to miss this opportunity for your business. Start formulating your local listing information that you'll be using in uniformity, search for those credible business directories, gather natural and good reviews, collect high quality photos, and your business is already set to go far from your expectations.