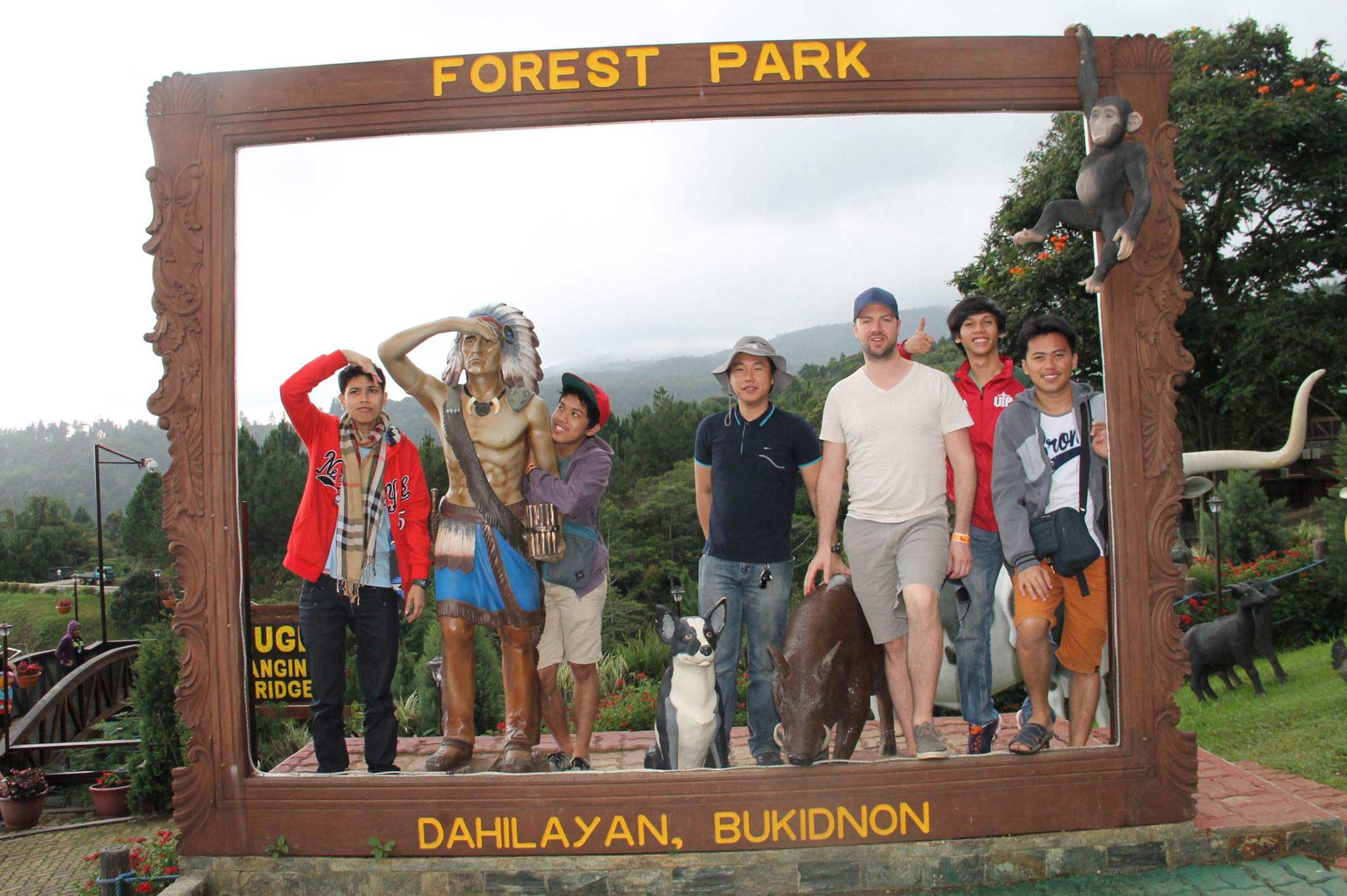 Meet and Greet with Web Dev Team Lead from Australia
This blog post is written by Leif, one of the web dev team members.
November 24, 25 and 26. Those 3 days were special for the CRU team since team lead, Chris, arrived from Australia to meet them.
November 24,  Chris was at the office, and he was welcomed warmly by the team. Much to the team's surprise, he bought ice cream for all of us (YAY!). That night, the team and Chris went to Cucina Higala to have dinner. Miss Yani and Miss Ethel also went with the group. And of course – I Leif Erickson,  a soon-to-be member of the team, tagged along.
When we arrived at our destination, we sat on a nearest table we saw. After placing our orders, we started chatting. Chris was very outgoing and energetic. He talked to each one of us, asked a few things even I was caught off guard. I just hoped he did not mind my accent that time and he did not miss a single soul to interview. After eating, we ordered a dessert called Sizzling Binaki. It was really yummy and that would be 1st thing I'll order when I visit this place again. We then parted ways a few moments after that.
The next morning (November 25), Chris came to the office. The team was still working on their project because it was now live. We ate lunch at Jollibee. There, we talked about some future plans for the team and work. I didn't notice the time and the night came and we went to Hugo Skye Lounge for dinner. It was quite far. We traveled around 7km from the office. The area has its development ongoing especially the road leading there but the travel was really worth it. The place was excellent. It overlooks the western part of Cagayan de Oro city. The atmosphere was very relaxing I could feel my tiredness leaving my body. The food was great and there was a bar where the drinks were amazing.The owner of the place was extremely nice and outgoing. She even went ahead and interacted with us and gave us some free shots. Thank you, Miss! We had a pretty fun night.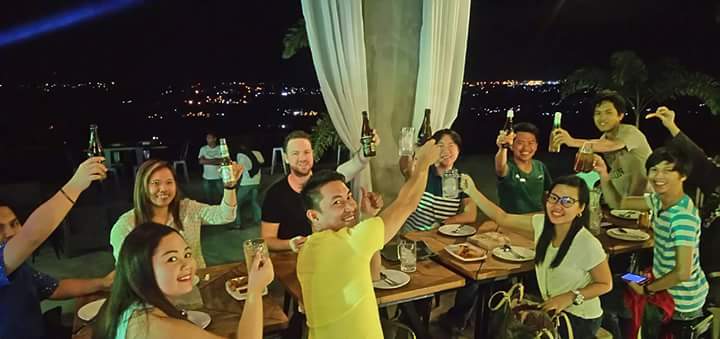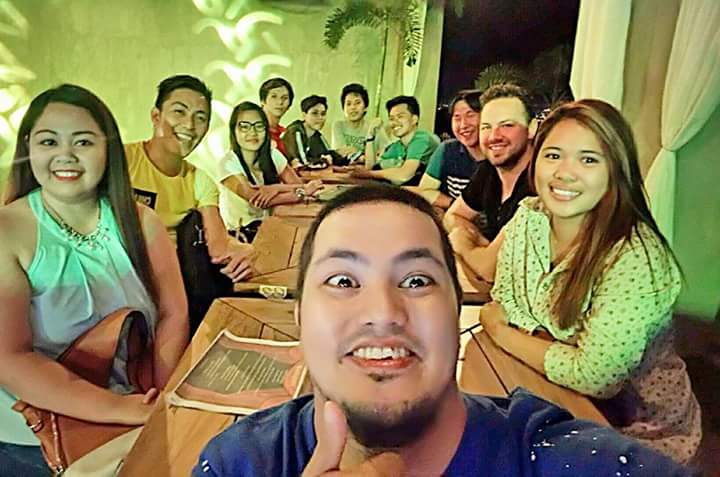 November 26, last day of Chris's visit. We met up with him early that day since our destination was Dahilayan Adventure Park. During the travel, the sight, the landscapes and all was astonishing. We passed by Del Monte's Pineapple Plantation. You can really see a lot of pineapples on the side of the road.
After almost 2 hours of travel, we arrived at the park. I took a deep breathe when I set foot in the park. The breeze was still chilly yet relaxing. Sir Bryan and Miss Yani decided not to do the zip-challenge while the rest of us went ahead and bravely took it. Bring it on! We wore the protective equipment provided by the facility then hopped into the car that will drop us at the launching point.
Our first stop there was the 840m Zipline. Phew, it looked so long. No, it was extremely long. We decided not to bring our phones because we are afraid that we might drop it along the ride. The launch point was 4,700 feet above sea level so we couldn't take the risk, but our brave Cliff brought his phone and recorded his course with Chris. During the course of the zipline, you can witness the beauty of the place with a wonderful view. It was an incredible experience for us.
Following the 840m Zipline was its 'Babies'. The 320m and 150m Zipline. We brought our phones during the course since the Zipline wasn't really that high but the thrill and excitement were still there.
After that, we went to our next checkpoint, the Dropzone. The Dropzone at Dahilayan features a 120 ft. freefall into a manmade lake. This is the Philippine's first extreme pendulum swing of its kind, of course, as first timers, Me, Ariel and Chris didn't know about this information. First to ride the Dropzone was me and Ariel. Both of us were surprised as we were given a handle to trigger the fall and as we ascended 120 below the ground (we didn't expect it was this high). The operator then started the countdown, both of us hang there nervously. As it reached 0, Ariel immediately pulled handle causing the freefall for a split second then swung in a pendulum motion in a fast speed. I almost screamed HELP there. Wooh, where did my manliness go.
It was Chris and Patch's turn to ride the Dropzone. They were both calm as they ascended to the dedicated height (Although I think they were just hiding their nervousness. haha!). As the countdown reached 0, Patched was the one who pulled the trigger. I could hear Chris' voice shouting from below as they both fell rapidly. The Dropzone left us an intense feeling of thrill and excitement. It really took us some time to get over with it. Should I try it again or nah? Wooh, I need to think about this decision really hard.
We then went to our last checkpoint, the Python. It's a Zipline + Roller Coaster type of ride. All of us rode the python and sure, we had a lot of fun.
We returned to Dahilayan Forest Park to eat lunch after finishing our awesome challenge.
Unfortunately, rain started to pour which cut our adventure trip short.
We then just decide to return back to the office and dropped Chris at his hotel. But wait! Our fun hasn't ended yet!
That night, we went to Boy Zugba to have a "Boodle Fight". Boodle fight is a military style of eating where long tables are prepared and the food was prepared on banana leaves.
It was a Chris' first time on eating using his bare hands. He even called himself a 'noob'
After eating, we then proceeded to Watever. It's a family KTV bar. We sang lots of songs and some drank beer (I didn't drink, by the way, I'm still a minor! I look 15, Hahaha!)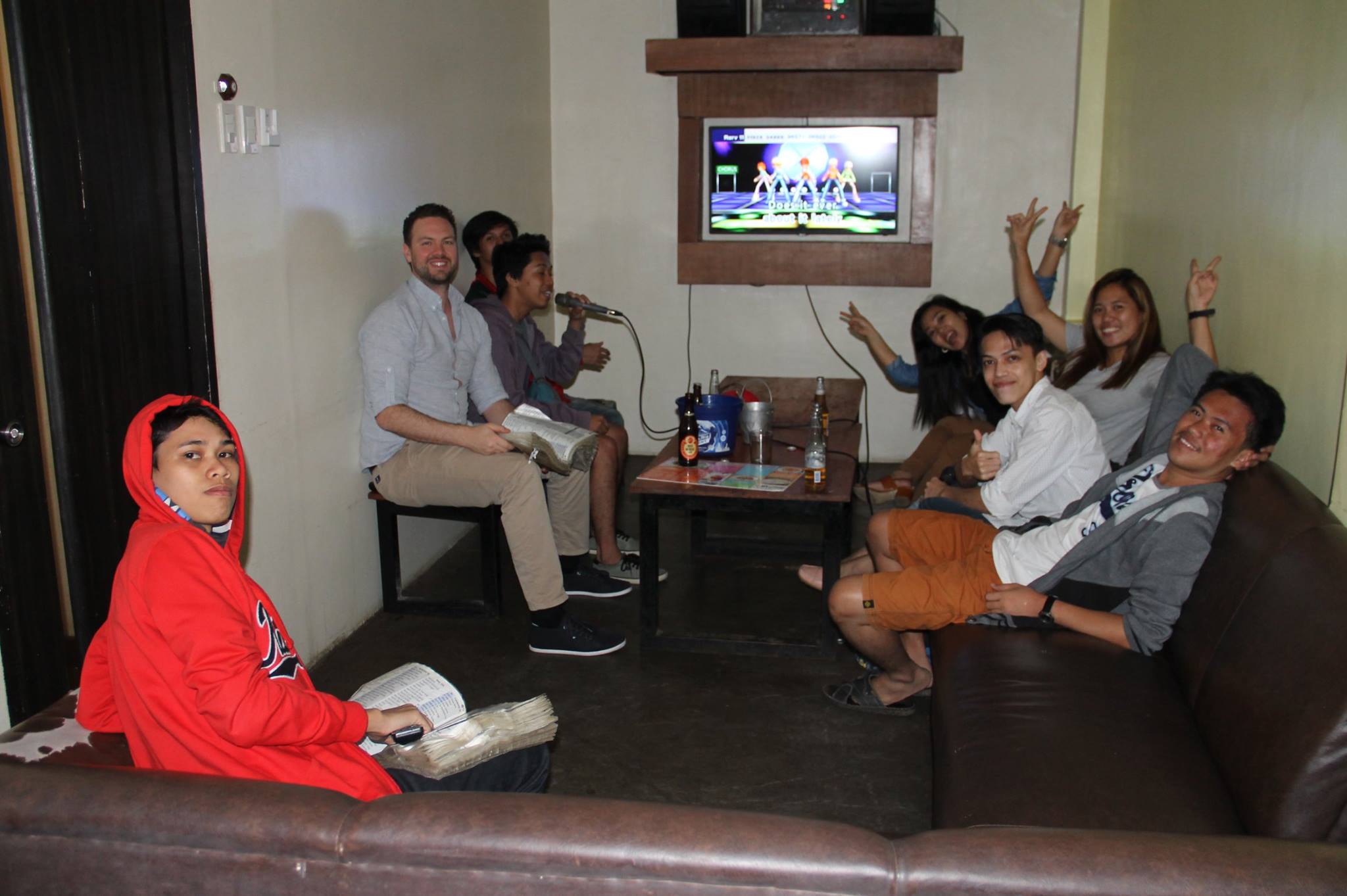 After burning our throats from singing, we dropped Chris again on his hotel and bid farewell since he'll be going back to Australia the next day He told us that he'll be back after a year and that we should be ready for another adventure. This man knows how to live life to the fullest.
It was a short bonding experience, but those 3 days of fun will be a memory worth remembering. We had a lot of fun I definitely felt that our bonds became stronger than before.
We had a great time, and it was nice meeting you, Chris. See you soon!