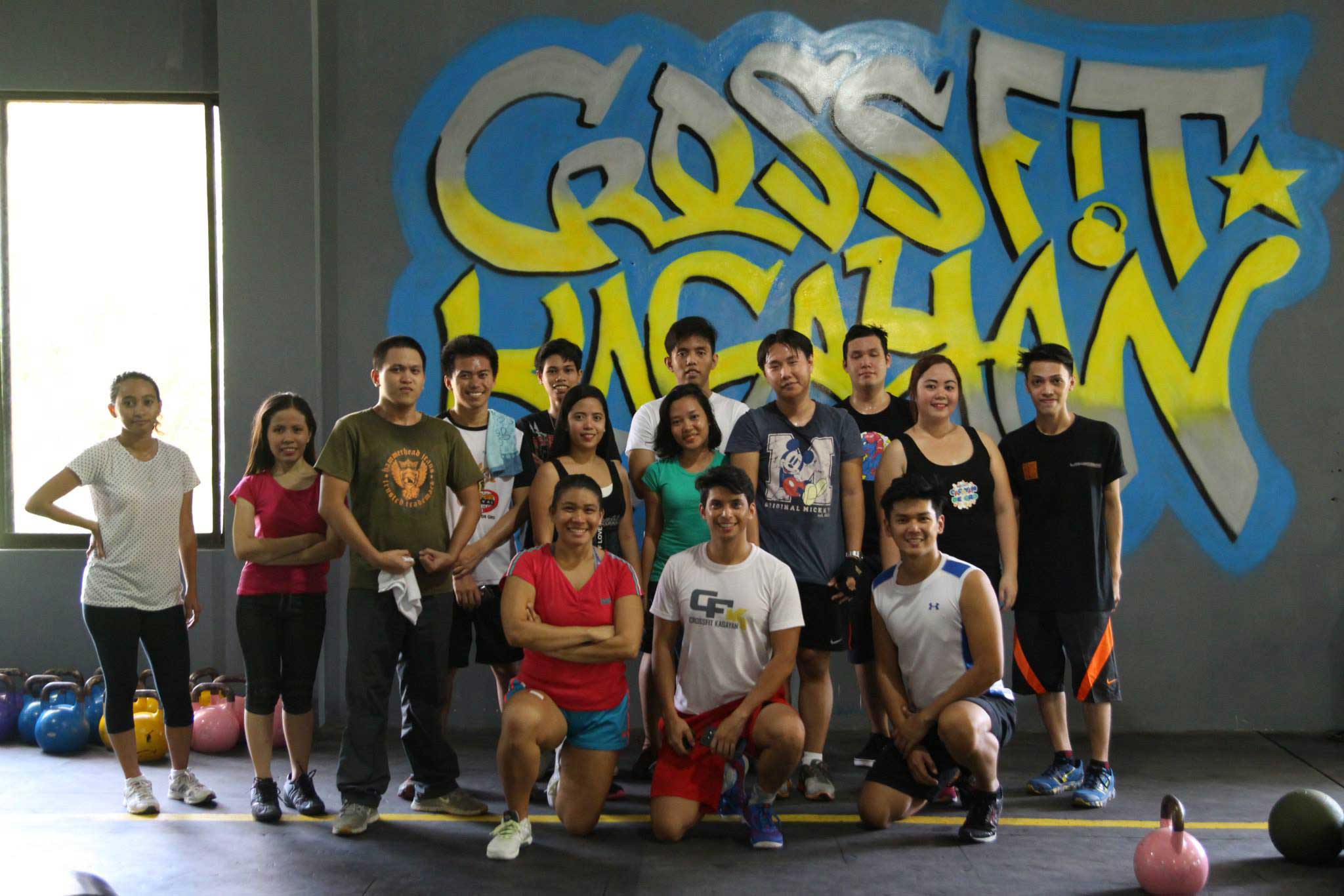 LogicBase Interactive's July Fitness Activity: Crossfit at CGY Fit Fitness Solutions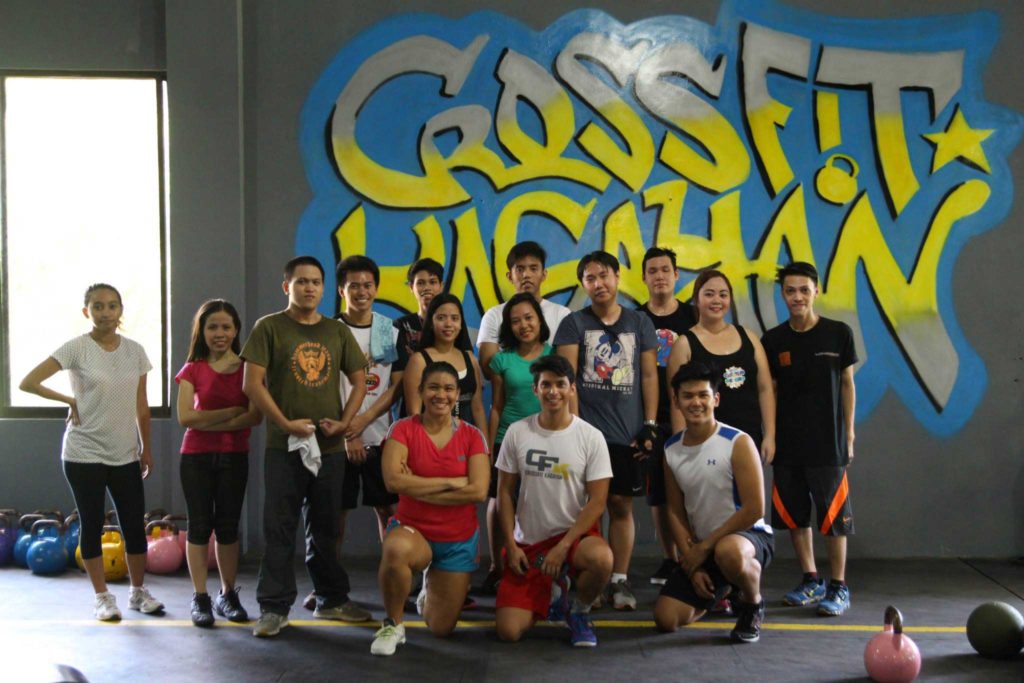 It was not a usual Saturday for LogicBase Interactive family; it began when we met up in Sports Zone in the morning. Our first agenda for that day was in CGY Fit, the home of Cross Fit Cagayan de Oro, together the Logicbase Interactive team had their first try with the very exciting workout. Basically Cross Fit is composed of very intense physical exercises, relying more on the body rather than on fitness machines. Also the routine differs each time you workout and your data is also collected. Talk about intense, but Cross Fit is really helpful to keep our bodies fit.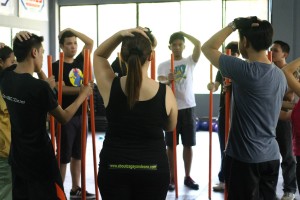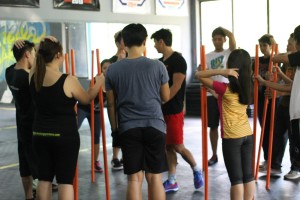 Before getting it on, we were introduce to CGY Fit Fitness Solution's young but very competent coaches, mainly coach Dan, Loi and Cai. You can really tell that they're serious health buffs, their bodies speak for themselves. Coach Dan started us with a little team building activity. It involve the use of PVC pipes, with one of hand placed on top of our head the goal was to catch the pipe while moving to the next place in the circle. After getting our energy a little hyped up, Coach Loi lectured us about what is Cross Fit and it's basic elements. Everybody were closely listening as we were about to begin the main agenda of our fitness activity.
We were asked to do a very intense set of Cross Fit workout. Of course coach Cai and coach Loi did some demo that really helped us to properly execute the workout. First we had running, but we had to do it in a 7 rounds around the 'box', it was quite a warm up for our next routine. After, we did burpees, it was quiet challenging especially since the exercise was new for us. Sit-ups and push-ups were next, it really tested us.
We were sweating hard and but we didn't gave-up easy. Then we had 'air-squats' most of us finished the routine even though in was really intense. To end it we did some planking, no it's the viral one where you lie down on face to ground. It was the fitness version of planking. Tired and sweaty the Logicbase Interactive team finished it off with a short and calming yoga session. The stretching and breathing relaxed our bodies after the intense but fun Cross Fit session.
It's good to be concerned with our health; we need to have a proper diet and exercise. Our fitness activity is one of the things Logicbase Interactive's offer to keep our bodies fit and for us to bond and have some fun. We work hard and play and exercise hard. Exercising does not only keep our bodies fit but it also offers fun too. CGY Fit Fitness Solutions is a great venue since they offer lots of fitness activity for everybody, from dancing to boxing Tired, but our team never gives up, we'll face the challenge and finish it.