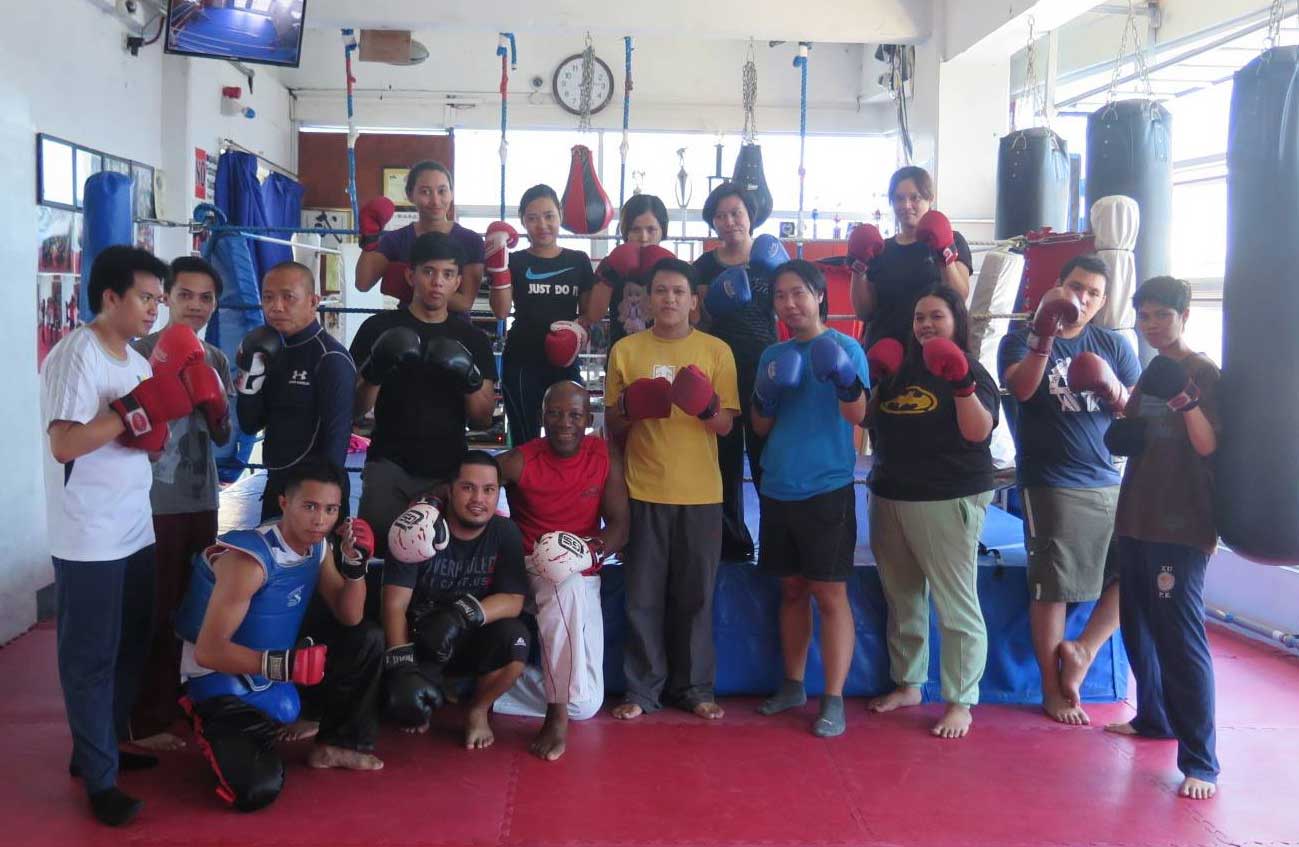 LBI Team in Action: Learning Kickboxing and Basic Self-Defense Techniques at Reveillino Kickboxing Academy
In every company, fitness activity is one of the most important programs to foster corporate wellness and strengthen the healthy connection of the team.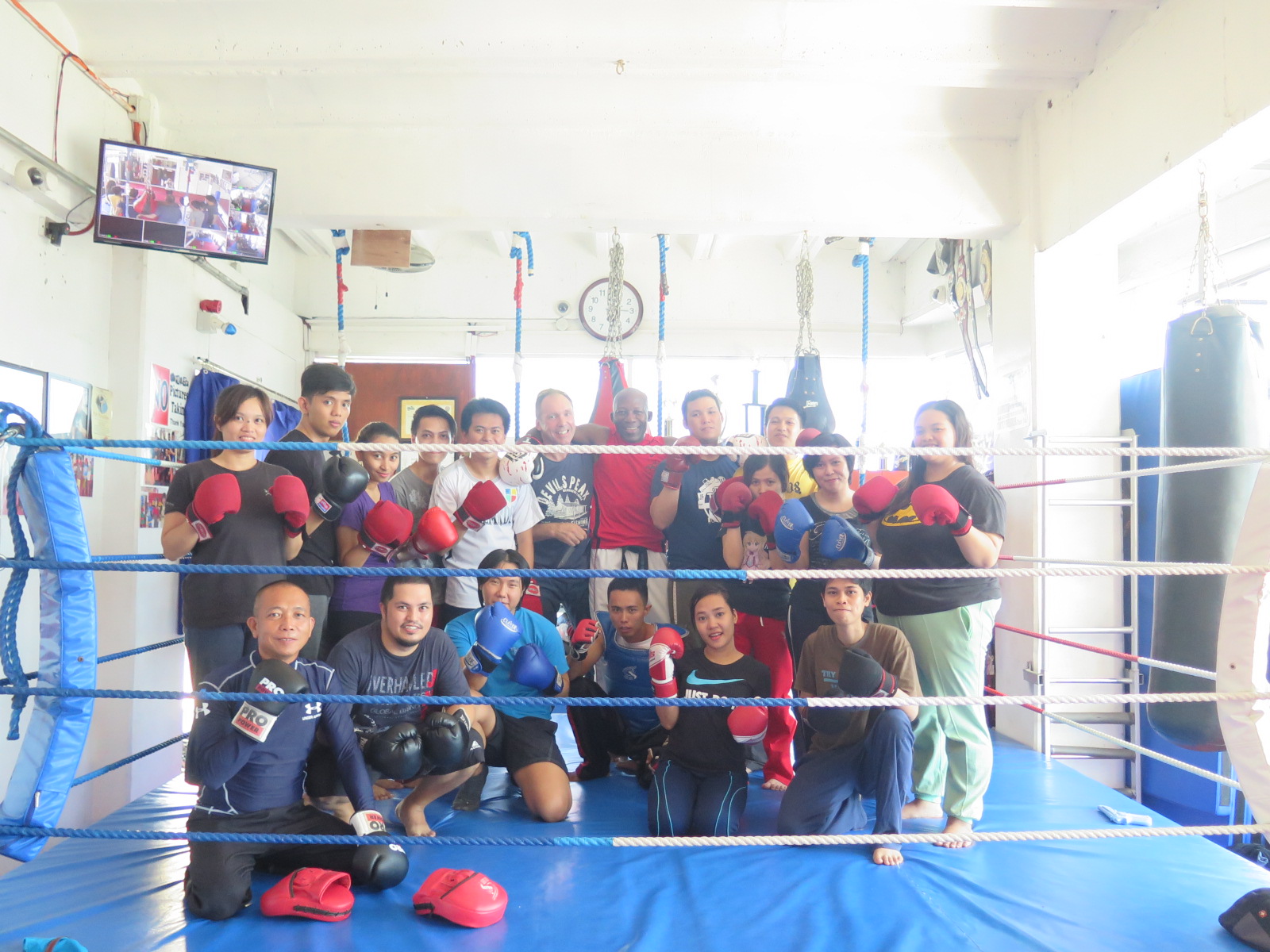 Just like all other establishments around the city that aim to establish a productive work cycle, healthy working environment, take a healthy break and fasten the team's bond, LogicBase Interactive goes in action last Saturday, March 2, 2016.
As our second fitness activity for year 2016 was held at Reveillino Kickboxing Academy, we just simply walked downstairs (second floor) of the building where our office is also situated (Stary Building Max Suniel St. Carmen Cagayan de Oro City). When we arrived at the kickboxing gym, we felt so motivated and excited of how are we going to start our healthy activity due to the boxing ring, punching bags, boxing gloves, gym mirrors, kickboxing belts hanged, and other materials we've spotted around the space which also caused to arise our inquisitiveness about kickboxing and types of self-defense techniques.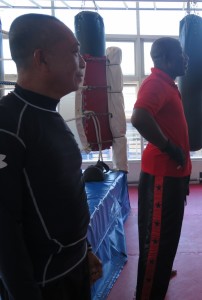 Aside from the gears I've mentioned earlier, what made me attracted to the kickboxing zone are the photographs that Pat have displayed around his gym. The photos are taken with kickboxing students and colleagues.
Well, to update you about Reveillino Kickboxing Academy's facts, it is actually the first and only Kickboxing Gym here in Cagayan de Oro owned and managed by a famous kickboxer in the European circuit and twice European and undefeated world full contact kickboxing champion, the instructor himself, Patrino "Pat" Reveillino. Other than Pat, the academy is also managed by Norberto Grecia, the 59-year old instructor who is a 2nd Degree Black Belter in Combat Aikido and also a Black Belter in Jiu Jitsu.
Hearing about kickboxing at the first place, some of the LBI members felt thrilled because what really comes to our minds are intense workout which can possibly break our bones and might knock us off. But that wild imagination doesn't really last though because the fitness activity was full of blast and exciting experience when we learned about helpful basic defense styles and kickboxing techniques.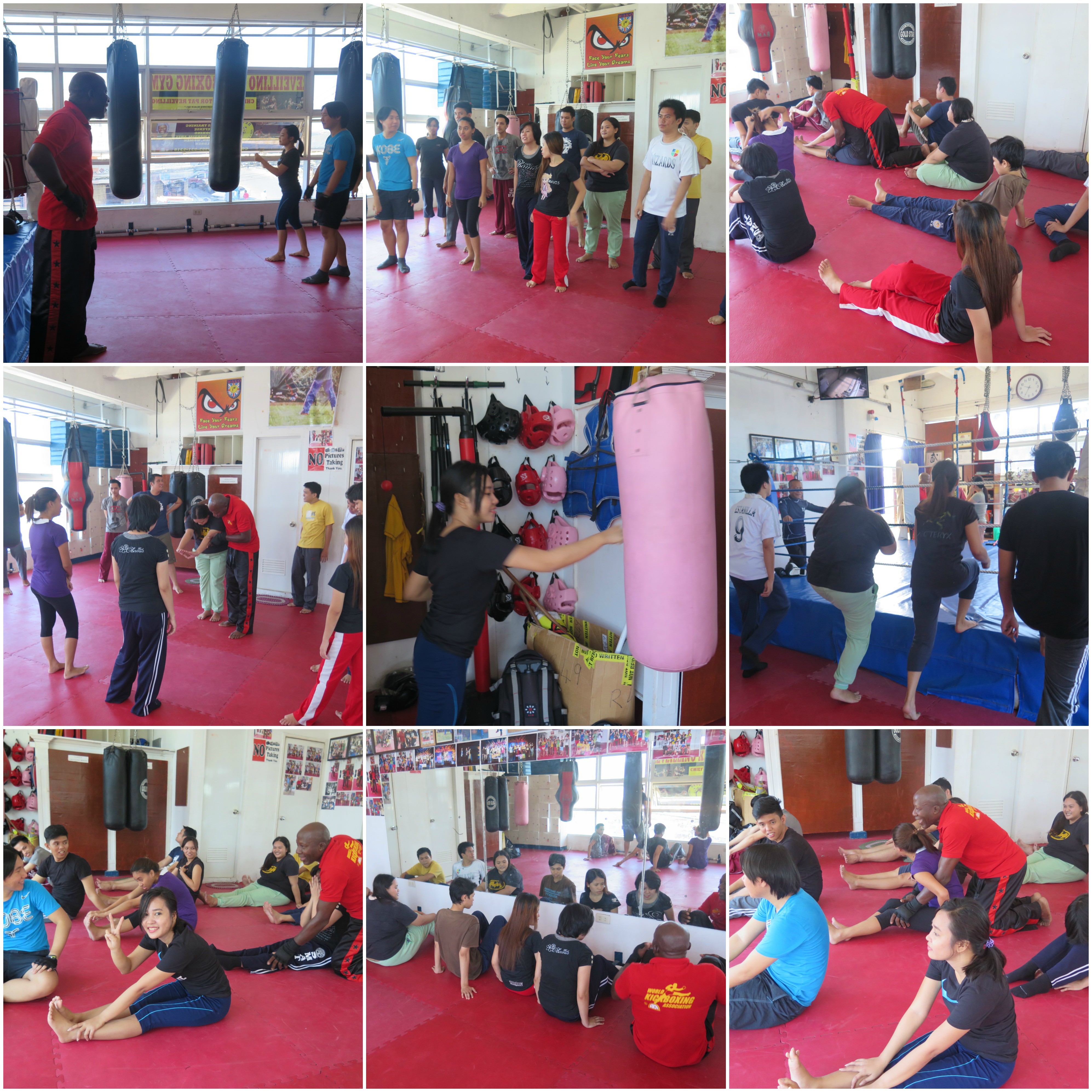 Before we started with the proper activity, Pat let us do some warm-up exercises to condition our whole body for the training like arms and legs stretching, squatting, running up and down the ring, head and neck stretching.
After the warm-up session, we then continued with learning and discussing self-defense, some of the techniques we have learned are applicable to the following situations:
*Self-defense technique against a slap and exploitation (What to do when someone, your husband or boyfriend will slap you)
*Self-defense technique against being hit with something (What to do when someone will try to hit you with a stick, umbrella, etc.)
*Self-defense technique against hold-uppers (What to do when you are pointed with a gun by a hold-upper or a stranger, self-defense for both back and front view scenarios)
*Self-defense technique against sexual assault (What to do to save yourself from being raped)
*Self-defense technique against kidnapping (What to do when someone will cover your nose with a handkerchief to loosen up your consciousness)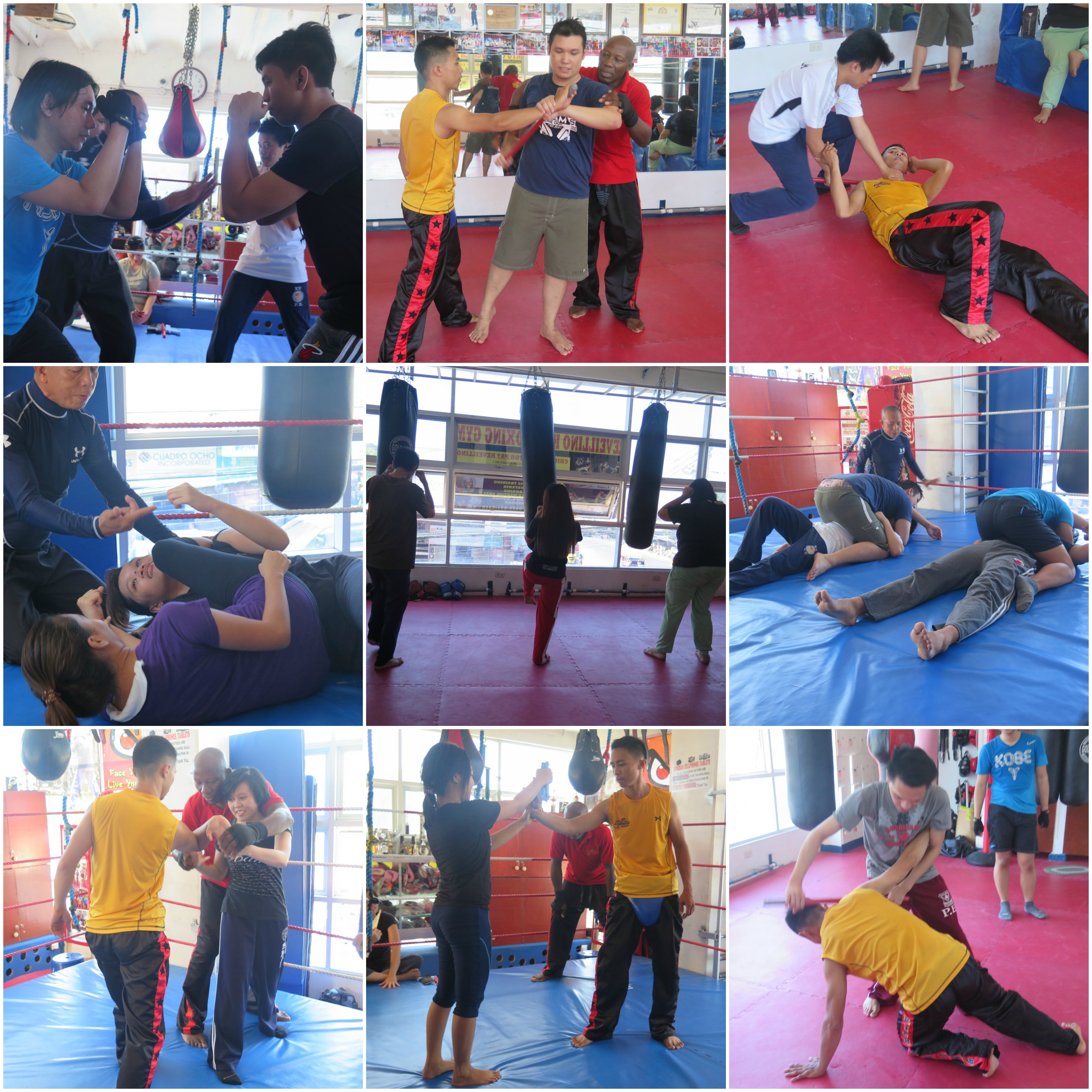 *Had breath exercises, controlling our breath for 10, 20 and 45 seconds (How to search for an exit in a burning house, building or any establishment)
After the self-defense routines, we experienced, we also learned about grappling (for boys) and of course, kickboxing. What we did during the last activity are the following:
*We tried to maintain the punching bag's position through punching it for 15 seconds
*Did the quick basic kicks and punches for kickboxing
Indeed, what we've grasp during the activity was awesome and I find the routines cool! Although we've gained muscle strains and body pains after the fitness activity, we still realized that the pain we've temporary feel are just the result of our hard work and can mean that there's huge improvement happening around our body.
After we engaged with those tongue-dropping and body-twisting routines of our fitness activity, we undeniably sense that the activities we had are also a good exercise for us to be fit, lose weight and improve our cardiovascular endurance.
That was a great opportunity to experience in one day! I can say that we can now protect ourselves and our loved ones anytime through applying those helpful self-defense and kickboxing techniques. Yay!