LBI Annual Flashback: A Merry Go Round Journey of Logicbase Interactive
Last May 8, 2014, a very important event happened in the history. In this very special and important day, exactly a year ago, marked the birth of a young, raw,  startup company. The company started with just its four grandmasters, Bryan, Yani, Coy and Edgar, who were living in the four corners of a small room that was devoid of any furnitures and divisions. But, as what they have said, with nothing created everything.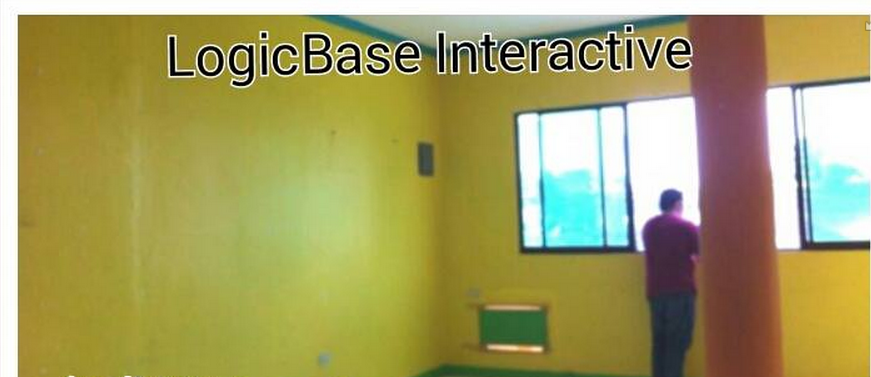 At this minute, empty room, the four grandmasters envisioned their growth, productivity, prosperity and success. They wished to bring in more people who shared the same passion, dedication and goals to let the company grow with them and attain the peak of its glory. The fate may seem to hear their wish as they were blessed with their very first set of young ,talented and gifted employees, known as the three musketeers, namely, April, Cliff and Guilda.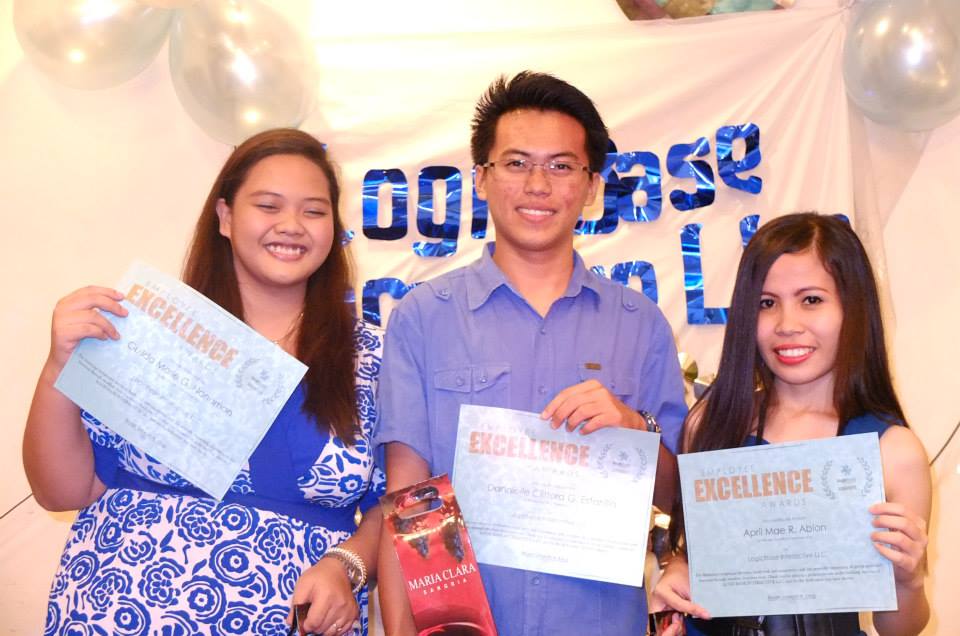 These three musketeers, along with the four grandmasters have travelled the road to reach the company's success and stability. But the road towards success was not always paved with smooth pavement. There were several rocks, curves, broken pathways and rocky roads, blocking and hindering their path towards success. But their group was very persistent. These challenges, trials and struggles didn't wither their faith and determination to succeed. They wanted their baby to grow and reach its maximum potential. And so, they brought their faith, cooperation, hardwork and determination as their weapon to strengthen their self in attaining success and in defeating their enemies. They couldn't afford to let their enemies deliver their own downfall.
The group finally won the battle. Now, they were slowly recovering from the damage and blow they received from the battle, while ensuring that their baby is well-protected. Good thing another set of young and elite employees came in. With Jeffrey, Nikki and MJ's aiding hand, they helped the company get back on his own feet,  have polished the rough edges of the company, bringing back its colors and radiance while implementing a systematic process and procedure that served as the company's spine and backbone. This time, the group can say that their baby already established its solid foundation and defenses against the enemies. Suffice to say, they were now prepared for whatever battle comes in their way!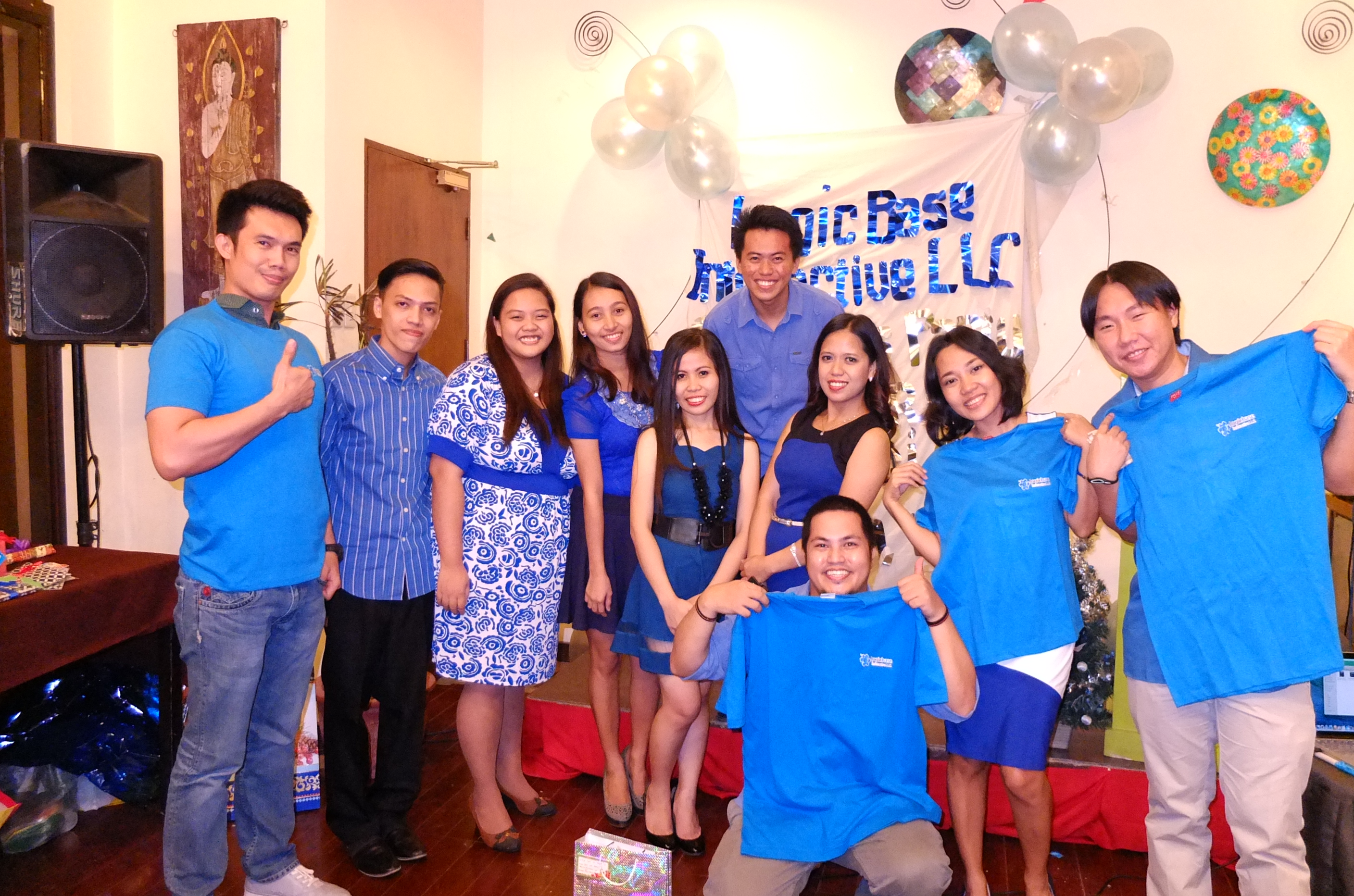 And because of this milestone, the group decided to take a break and acknowledged everyone's dedication and unwavering loyalty. The group wanted to strengthen the bond with one another. And so, they celebrated the first ever Christmas party  with their baby. It was a very touching and memorable moment for the group. On  this special day they shared the joy, new-found hope and together they wished for more upcoming years of success and prosperity.
This wish for prosperity was soon granted as they welcomed the first day of a new fruitful year with two strangers landed on their doorstep. But these strangers, as it turned out,  had changed their whole course into a better and stronger one. One stranger had turned out to become a powerful ally of the Web Development team. Patch  came in, equipped with her outstanding programming and analysis skills, to help the Web Development raised their flag. And last but definitely not the least, the other stranger came out to be their unexpected blessing for this new prosperous year.
Clint Wilson, a powerful King that came from the Kingdom of the West, had travelled all the way to their baby's home to create a powerful alliance with their very own King. In the short span of time that he'd stayed here, conversed and mingled with the group, he had grown attached to the group, especially to their baby. He saw that the guardians of LogicBase Interactive are a very hardworking, dedicated and passionate people, always in the front line to help their baby achieve its torch of flame while guarding his back against the enemies who wished to bring LogicBase Interactive down. The King promised to deliver some promising projects, and opportunities to help their baby prosper and grow into a powerful kingdom. He promised he will come back soon enough, delivering more good news. And that promise was fulfilled with his second visit.
The group was very ecstatic with this blessing. More opportunity means more people! It's time to expand the group and reach out from the outside world. While the idea of meeting new fantastic people to help and contribute to the group's goal is appalling and exciting, it was also terrifying. The Logicbase Guardians wanted to be cautious in finding the right people to help protect their baby. But MJ eased their anxiety as she promised to only let the worthy people in on their home.
And so, the long process of selection had started. Many people had applied and expressed their will to be part of the company, but only a few, selected ones who passed the trials. They welcomed their newest set of employees, Paolo, Jan and Jov. With their stronger team, they are more than confident that they will finally reach their success in no time. More memorable and fun-fulfilling memories were created with this elite group. They had gone into several physical fitness trainings, team buildings, special occasions such as Chinese New Year, to nurture the group and prepare them to become a stronger and more productive employees, increasing its potential to deliver outstanding performance for their clients. It's been a meaningful first quarter of the year for all of them.
This series of success continues to pile up until their baby couldn't take it anymore. Their baby needs to have more space to enjoy these milestones, while preparing for its next step to expand and bring in more people, to a bigger and brighter future. And as the guardians, they listened to his request. As much as they don't want to leave the home they've grown accustomed to, they don't have a choice but to let go and bid their farewell. And with this, they finally fulfilled their goal. It marked the end of their small dream for small people. But definitely it's not the end of their journey yet, but the beginning of a bigger possibility.
The council, headed by the four grandmasters, decided to move into a new and bigger home. Bigger home means bigger dreams, bigger goals, and bigger success. They confirmed these bigger goals by having an office blessing, to bless them the guidance, wisdom, peace, serenity and success  from the Heavens above. On this day they also celebrated their King's birthday, the one who started this quest all along.

Until finally, this fateful day marked their calendar once again. May 08, 2015. All of them had transformed into a fine ladies and gentlemen as they wore their corporate attires and had their annual pictorial.
They celebrated their baby's birthday with a pizza party (with delicious Calda Pizza and Yellow Cab all the way!), with hilarious dubsmash from the employees  (in which Nikki and Cliff stood up and were crowned as the King and Queen Dubsmashers).
They also have some fun in doing the mind blowing, nerve-wracking  "Marshmallow Challenge."game, in which they didn't have a single clue on how to build the tallest free fall structure with just the spaghetti sticks, marshmallow, tape and a string as materials used. At the end of the game, Internet Marketing team managed to build the structure and win the game, but it only stood for about a few minutes before it got crashed on the floor. But in the end they realized the importance of the game in their work. All of them learned a lesson and principles about the game in which they could apply in their work like Building stability and foundation, innovation and flexibility, cooperation and dedication within our team, if we wanted to be successful in attaining company goals.  To close the party, they had their pizza eating and videoke session.
But before this special day ends, a miracle happened again.
Their baby finally opened up his eyes and had his first glimpse into the world. All this time, the group spoke in behalf of him, but now, they are proud to say, that their baby is now strong and courageous enough to speak for himself. Let us hear the beautiful voice of their baby that they loved so dearly, and hear his important message.
Hi everyone! The calendar marked this fateful day once again. May 08, 2015. Exactly a year had passed, I was born, who doesn't have a voice, nor the wisdom, knowledge, and courage to speak for myself. For the past year I was under my guardian's loving and protective arms, had gone through tough trials and struggles in nurturing me to become strong and formidable. But now I am proud to say that I can now stand on my own two feet. And now, it's time for me to fulfil my prophecy. I will be in the front line and lead my group towards success. I want you to remember my name as I marked the history and will become one of the most successful company in the whole world. I am LogicBase Interactive. And I am ready to conquer the world.