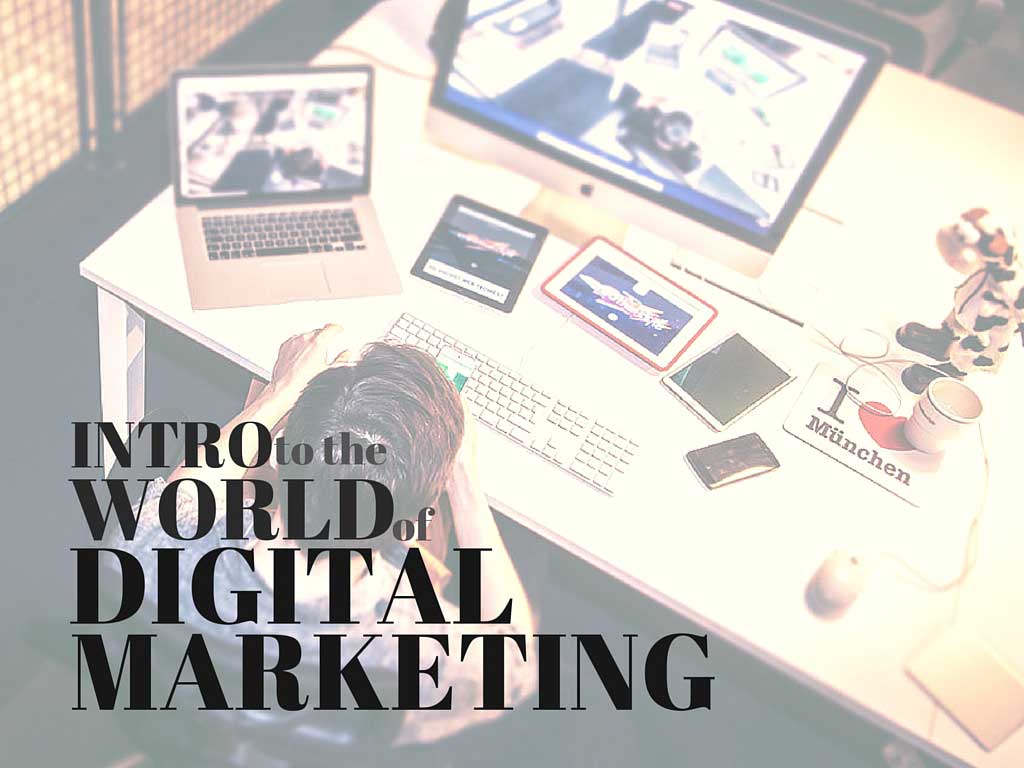 Intro To The World of Digital Marketing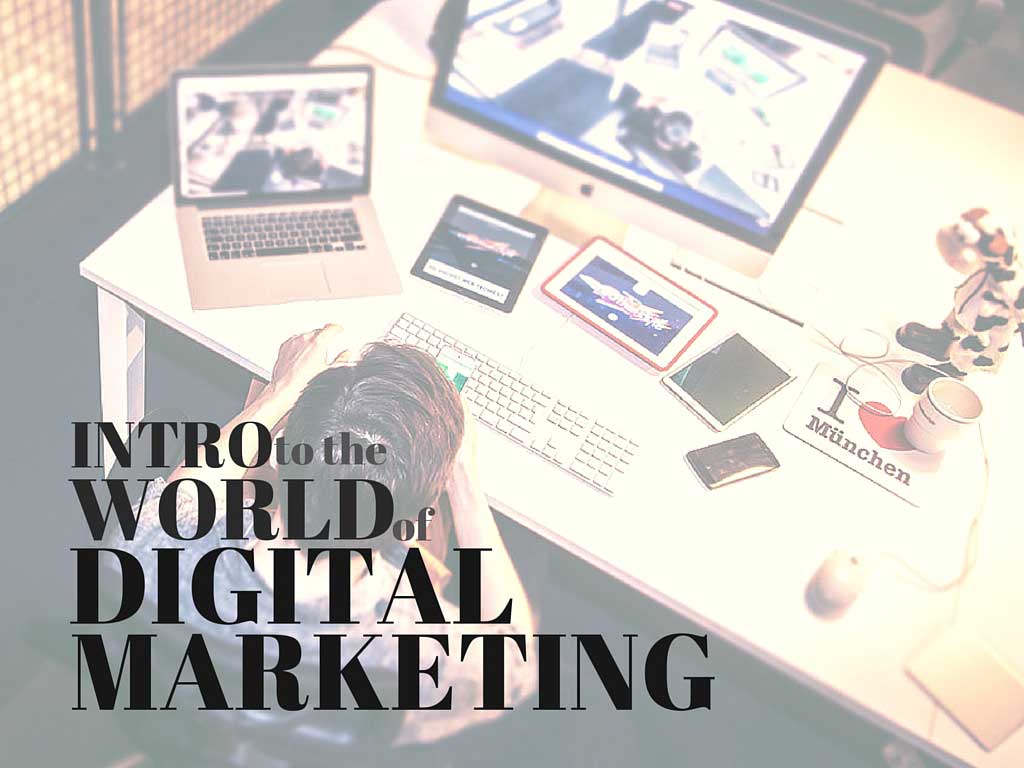 In today's age of information, there has been a significant change in the way consumers choose and buy their products and services. Traditional mass media (TV & radio ads, magazine ads, newspapers, etc.) still serve as one of the primary sources to connect with the consumers, but the Internet provides the medium of choice to have more engagement and interaction for reaching consumers. Businesses alike partakes in these more challenging, dynamic, and diverse competitions to produce sales and its goals set to create a positive buzz to be talked about and convert it into tangible returns.
Digital communications bridge the divide between consumers and stores while marketing isn't about technology, it is about people connects people with other people more effectively. The need to set rigorous marketing efforts builds relationship and drives sales, which might cost a lot, but put the business in a position that will work and won't work accordingly. Digital Marketing change the way for communicating, connecting, and transferring information with people letting them know the about, what does able to do, and reaching further than its local target audience aligned with its business goals.
Consumers within any generations (Z, Millennials, X, Baby Boomers, or the Silent Gen) across every country had been using the Internet for many years and at this very point, they tend to use this digital technology to research, evaluate, and purchase these availabilities. However, the Millennials (age 21-34) are the most targeted by most of the Digital Campaigns either to influence one or the other way around being engaged with the digital technology. A survey that was conducted stated that 92% of the respondents have more confidence in information found online than other sources. With this kind of authenticity, the key to it is to understand the brands' emotional connection with the consumers, how do they use this technology, and how to establish a relationship.
As the audience grows, it's up to the challenge of having a solid marketing strategy and understanding the consumer's perspective on providing the information and insights they will need to find the suitable products and services. Any electronic business activities that sell directly to a consumer which are the end users of its products and/or services is called business to consumer (B2C) while marketing with business to business transactions with a detailed content, elaborate presentation of experts, and purchasing with rationality is called business to business model (B2B). An example of this business model would be a famous model which can be a brand of his own with no affiliations or contracted to do endorsement with a clothing line. Both the model and the clothing company are in a B2B relationship. However, the clothing company markets these promotions to the online community and into the final consumers which differentiates to a B2C relationship. With the appropriate marketing transactions of B2B in the example is based on the value, service, and effectiveness of the business. In B2C marketing, the emotions and the price satisfaction take place during the purchasing of the products. For those entrepreneurs with a targeted market intended for an individual consumer or for a business to business transaction, rest assured that there is always an individual who is involved for having informed purchasing decisions while sitting down and analyze with critical thinking.
After identifying what to target- a certain market within the demography, the circumstances of the product, location, and financial capacity- it is still a question on how to connect with the consumers and create a buzz to get them to know what you're pitching about and not waste their time. There are some digital marketing channels that will reach throughout any demography depending from the targeted customers. These are some of the following channels that might fit for a business to market its customers:
SEO (search engine optimization) – with this type of marketing strategy, it will try to put your website at the first page ranking and be at the top of the search results making the search visitor be converted into customers. If a website is new and quietly unknown to some, it does need something to be discovered in search engines to be shown.
Social Media – the main reason for this is to be available for everyone, maintaining a relationship, and interactivity. This brings awareness and engagement that enables to produce more followers and directly sell products/services to them.
PPC (pay per click) – An advertising through linking digital ads from where a user certainly typed specific keywords that will lead to your business. This is entirely big and hard fought competition to be shown at every related keywords searched by a user.
Paid social – This is through running an advertisement for such social media, then categorically targeting so called strangers to make them as customers.
Content marketing – A marketing approach focusing on deliberate and consistent content of the products/services and ever strategizing, creating, distributing, and researching on valuable ways to attract and retain consumers. This type of ongoing creativity states that educating your customers leads to some aspects, of which will lead them to direct advantage and reward the business with their loyalty.
For these digital channels being said, presentation is everything, consumers do often review products before even purchasing which make trust-building crucial, solid creativity and consistency of information can able to withstand others, and thus digital marketing need to recognize the consumer behavior for the advancement of digital competency.