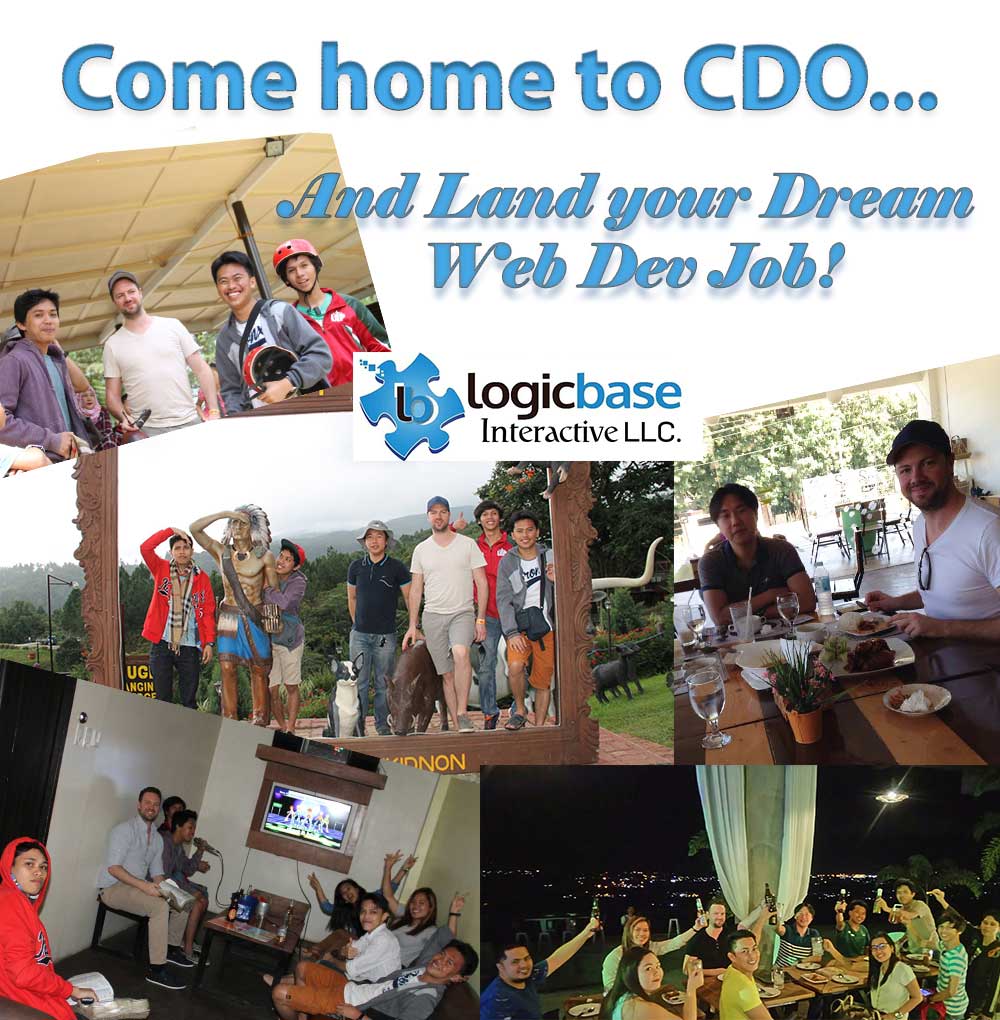 Come Home to CDO and Land your Dream Web Dev Job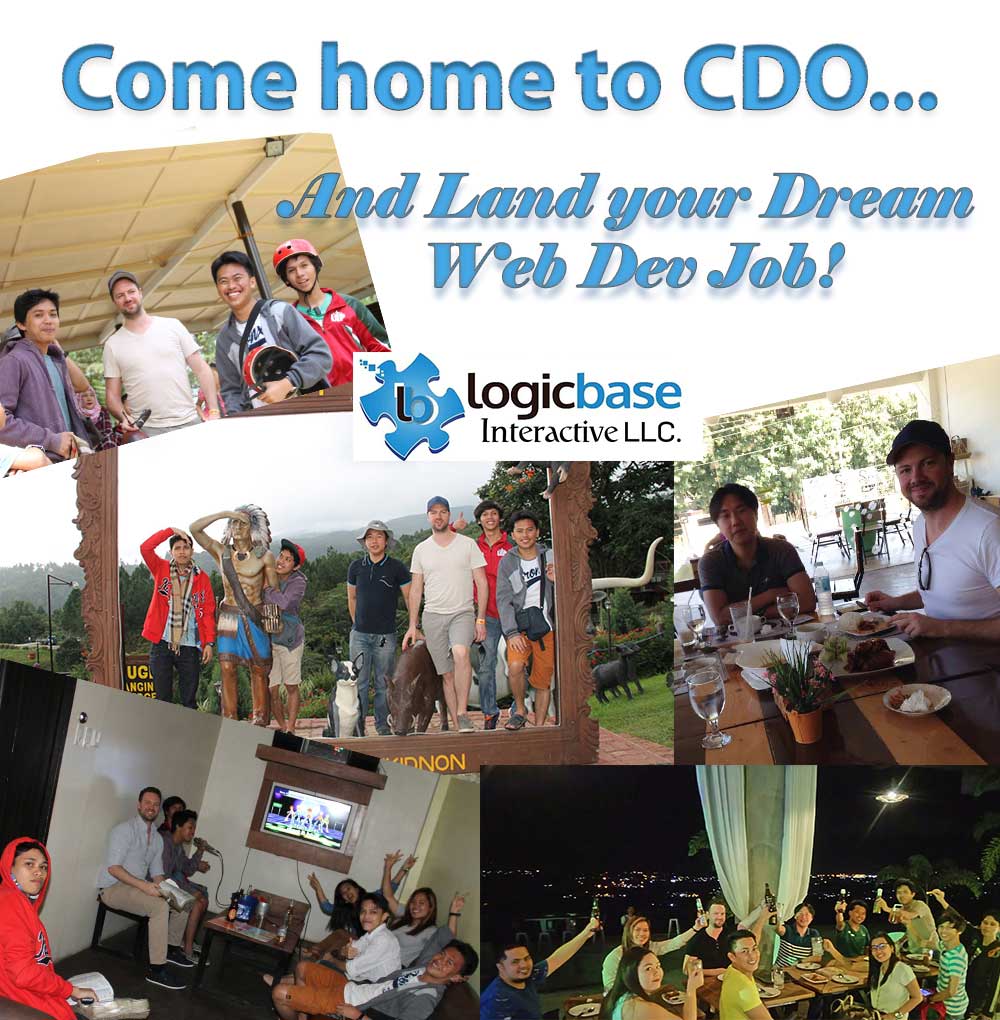 Have you been challenged with your living expenses in a foreign land?
Missing your family this Christmas?
Do you want to work in your own hometown?
If you want to be with your family and friends, work in your own hometown and reduce living expenses, then here's the answer! Apply as web developer at LogicBase Interactive in CDO! Let's have an interview over Skype, discuss our working arrangement and finally start the job!
Job Requirements:
Knowledge in wordpress, PHP, jQuery, HTML, CSS
At least 6 month work related experience
Good Web design principles
Adaptive and able to pick up new technologies
Awareness of international standards and protocols
Highly dedicated to the job
Teamplayer
Keen to details
Good communications skills
Highly trainable
Responsibilities:
Build webpages
Layout pages from exiting wordpress theme
Create Custom Layout and custom functionalities
Land you dream job today!
Contact us thru Skype: hr.logicbase, email us at hr@logicbaseinteractive.com, Call us at 09051400947
Or visit us personally at LogicBase Interactive LLC office, Unit 309 3rd Floor Stary Bldg.
Max Suniel St. Carmen Cagayan de Oro, 9000