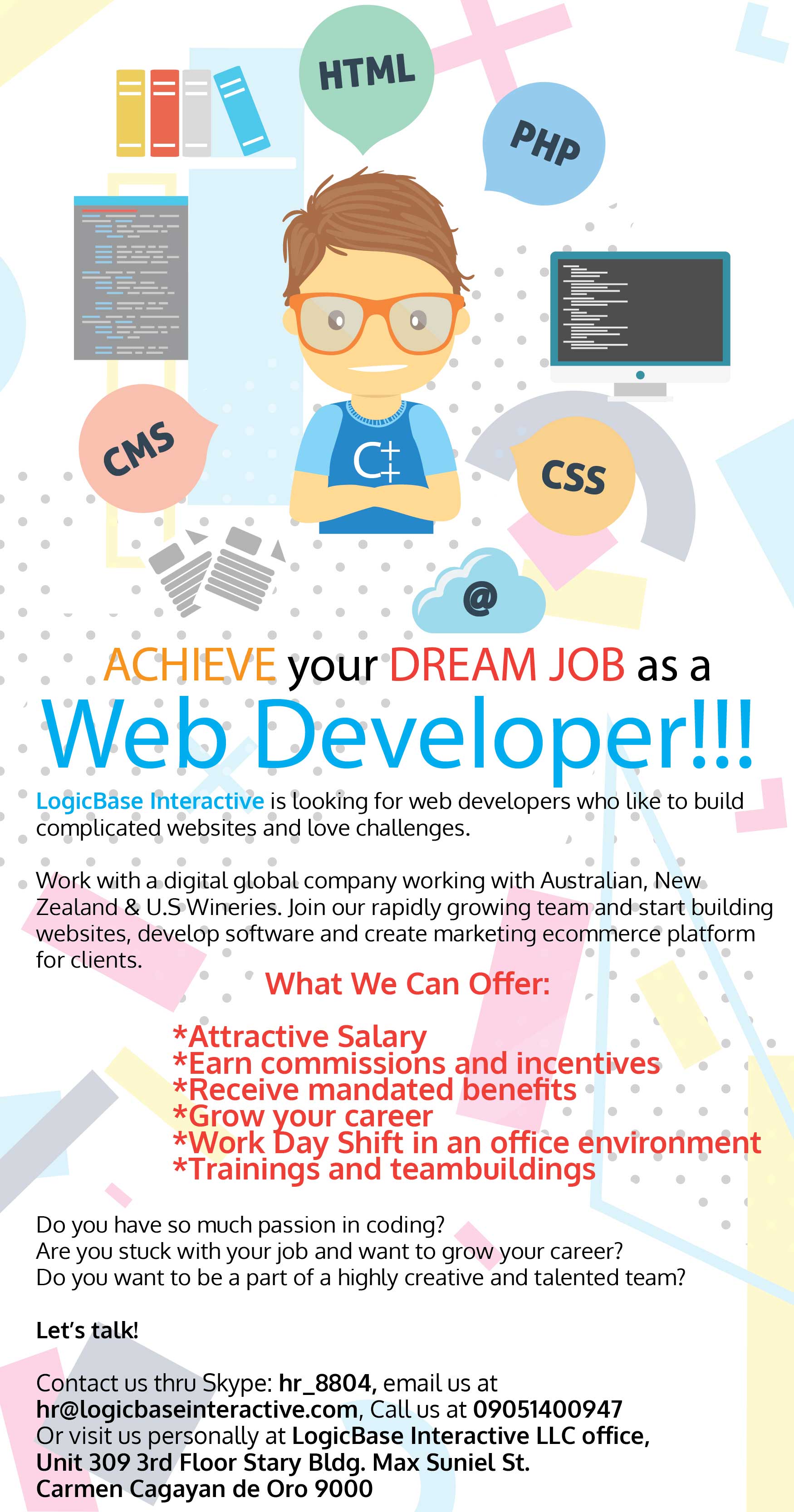 ACHIEVE your DREAM JOB as a Web Developer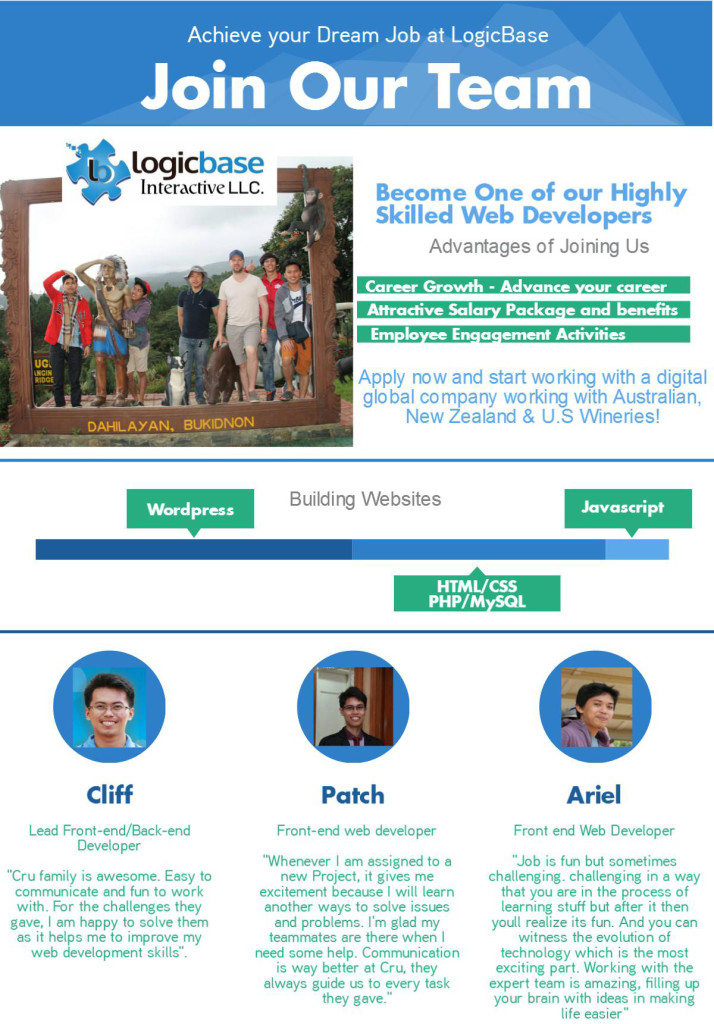 ACHIEVE your DREAM JOB as a Web Developer!!!
LogicBase Interactive is looking for web developers who like to build complicated websites and love challenges.
Work with a digital global company working with Australian, New Zealand & U.S Wineries. Join our rapidly growing team and start building websites, develop software and create marketing ecommerce platform for clients.
What We Can Offer:
Attractive Salary Packages
Earn commissions and incentives
Receive mandated benefits
Grow your career
Work Day Shift in an office environment
Trainings and teambuildings
Do you have so much passion in coding?
Are you stuck with your job and want to grow your career?
Do you want to be a part of a highly creative and talented team?
Let's talk!
Contact us thru Skype: hr_8804, email us at hr@logicbaseinteractive.com, Call us at 09051400947
Or visit us personally at LogicBase Interactive LLC office, Unit 309 3rd Floor Stary Bldg.
Max Suniel St. Carmen Cagayan de Oro 9000