A Blissful Christmas Party Celebration with My LogicBase Interactive LLC Family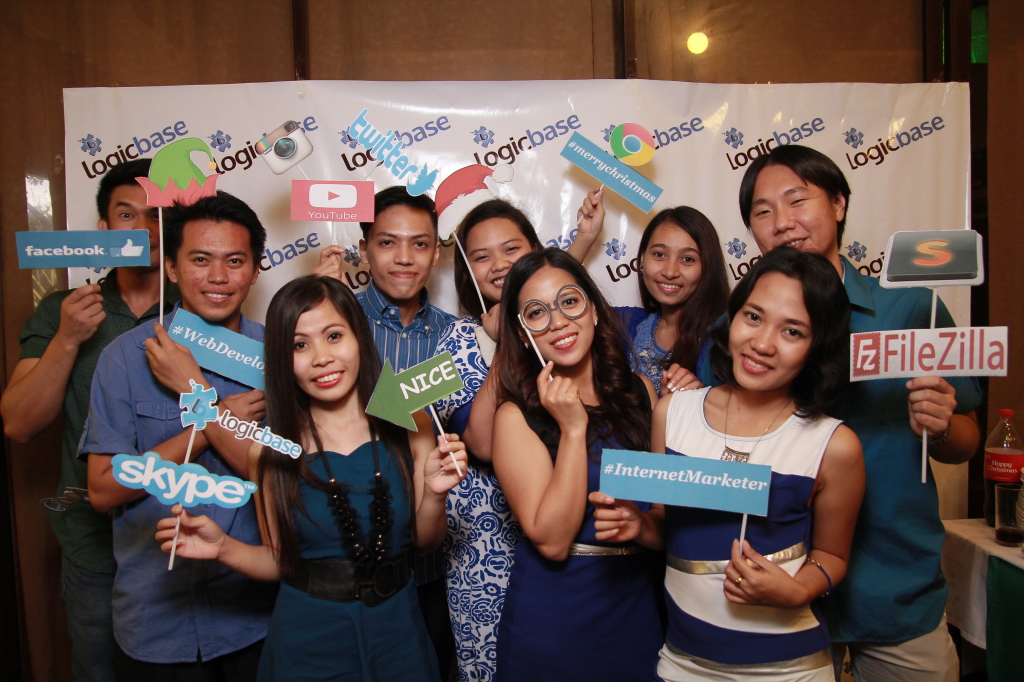 Christmas is undeniably the perfect season where people with diverse worlds unite and celebrate the birth of our Almighty Savior, Jesus Christ. It's been a joyful holiday that serves as an outlet for people to bond, connect, build camaraderie, share, care and mostly, love one another. It indeed gives people the feeling of absolute happiness that cannot be replaced.
Talking about Christmas and ideal bond, my experience celebrating with my LogicBase Interactive LLC awesome family was definitely a blast and full of blissful moments! No joke, I had really so much fun that I almost laugh my heart out and appreciate each one's company. Being a newbie to the company, I thought I'll feel aloof and typically, out of place. But I was wrong. My impression didn't even last. That certain day, I realized that I am blessed enough because God let me meet great people like my LogicBase Family. My bosses namely Sir Bryan,
Ms. Yani, Sir Edgar, Sir Coy and Ms. MJ are really kind, cheerful, and enthusiastic that you will totally be influenced with their positive vibes. Their individual messages being shared were so striking and inspiring that made me enlightened.
Going further, the other thing that made me feel so blessed and enjoyed the celebration was because of my workmates namely April, Guilda, Jeff and Cliff. They are also jolly, humorous and easy to be with. We click like we've known each other for a long time. With my bosses and co-employees' simple yet meaningful actions and treatment to me, I sense the warmth of their welcome as part of the family. Their companionship makes me comfortable.
I was really amazed and felt delighted. Our Christmas Party was absolutely fantastic! The photo booth prepared by Sir Coy as well as the props prepared by Ms. MJ were so cool! I had fun taking a lot of pictures with them and laugh out loud because of the photobomber of the day, Sir Edgar. The games were also enjoyable with full of funny memories worth remembering. The exchanging of gifts was exciting and happily done.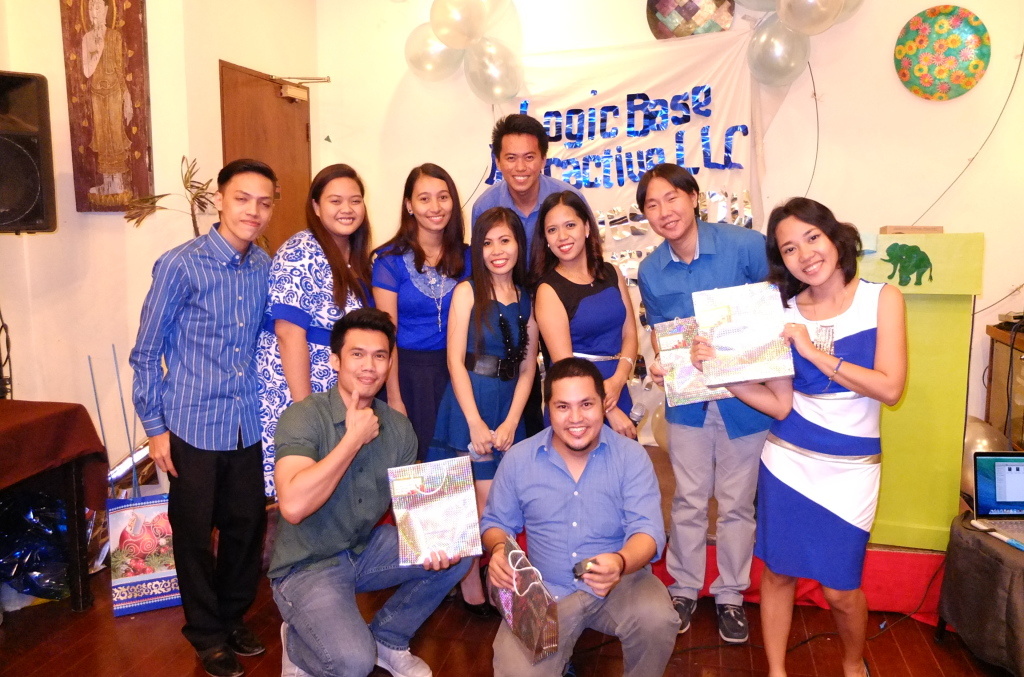 Our celebration and bond didn't just ended until there, but we also went to somewhere else where all of us had enjoyed singing like a pro. Everybody was so lively that made the night a total blast.  Some talents were also discovered like Jeff's and April's awesome talent in singing and I'm happy to witness it.
I'm so grateful and blessed to meet them this year and I am hoping to spend more years with my LogicBase Interactive LLC Family. They taught and shared me a lot of things that will forever leave a marked to my whole being.
Indeed, the theme we had for our Christmas Party celebration, "Together we grow glow brilliantly", really represents how and what we are as a team. Not only as a team but also a small happy family that blossoms out from challenges and does big achievements.